Ah, Memphis: from the Blues City Cafe, to Elvis' Graceland Mansion, there are many
events
,
recreation
activities, music and 
nightlife
to consider, if you are especially thinking of going there with a special someone on a romantic date or weekend getaway. But before you pick out that first bouquet of flowers, let's see what Memphis has to offer.
Downtown Memphis
Just like most older cities in the U. S. A. (Memphis has just over 700,000 inhabitants), Downtown Memphis is an elegant cultural area where restaurants abound, music is part of the nightlife, and there are many events and to attend, especially if you are looking to wine and dine someone.There is never a shortage of things to do in Memphis since it contains many attractions that other cities might envy. Tickets for special events in the area tend to be lower than in metropolitan areas, too. This might explain why some people choose to attend events Memphis has to offer.
Some of examples of what events Memphis has to offer include the National Civil Rights Museum, Memphis ghost walking tour and others. Tickets are purchased for most of the attractions in Memphis at the location of the event in question. Most tickets can be purchased with major credit cards or cash, too.
Things to do in Memphis, even on a date, are plentiful.  If you have been thinking of taking a romantic partner out to wine and dine, Memphis area restaurants are a superb choice, indeed.
Recreation possibilities in the area aside, the best places for a first date in Memphis, hands down, include those where you and your special someone can enjoy a bit of live music since Memphis has many wonderful local musicians who thrive on entertaining people on a daily or nightly basis.
One of the most romantic things to do in Memphis is that of visiting the Graceland Mansion. That is where one of the brightest stars in American music lived and died: Elvis Presley. Certainly, bringing some flowers to his grave is a time-honored, sweet gesture that you and your date can do together, while in the area.
Comments
Related Posts in Memphis Entertainment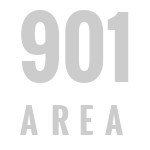 Best Places for a First Date in Memphis, TN