Memphis is a great place to live with a wide variety of restaurants, nightlife, and shopping at Peabody Place for workers and students. Memphis apartments are within walking distance of some of Memphis' largest employers and public transportation in  areas like Downtown Memphis is some of the best. The University of Tennessee Health Science Center provides jobs and educational opportunities for many medical students downtown.
For nature lovers, The Memphis Botanic Garden offers guided tours plus an outdoor concert series during the summer. The Lichterman Nature Center covers 65 acres of great outdoor relaxation within Memphis. Near downtown is the Mud Island River Park, offering scenic jogging trails.
Graceland, the former home of the late singer Elvis Presley, has been one of the premier tourist attractions in Memphis for decades. Historic Beale Street is the home of the Blues, and birthplace of Rock and Roll popularized by the famous Elvis Presley. On Beale Street is the Memphis Rock n' Soul Museum, displaying music memorabilia. At the corner of Beale and Main Street is the completely restored Orpheum Theater, dating back to the roaring 20s.
Memphis real estate choices include several areas with good schools for families with young students, such as the historic Central Gardens area. For those looking for the Best places to Live in Memphis with good schools for families are the neighborhoods of Germantown, Red Acres, and Chickasaw.
Some suburban nightlife spots popular with residents in Memphis are Nocturnal Inc, Backstreet Night Club, and Hollywood Disco. Among the most popular restaurants in Memphis are Thyme Bistro, Arcade Restaurant, and Three Angels Diner.
Memphis apartments near major suburban malls are The Westbury, Hunters Trace Apartments, and Arbors of Hickory Ridge. Among the biggest shopping malls in Memphis are Oak Court Mall, Laurelwood Shopping Center, and Overton Square.
Comments
Related Posts in Memphis Real Estate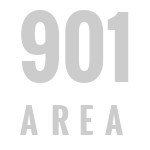 Best Places to Live in Memphis, TN