There are a number of great, private schools in Memphis. Many of the private institutions are religious, but some are not. In recent years, the demand for private schools in Memphis has risen significantly. For this reason, parents who plan to enroll their children in private grade schools, middle schools or high schools in Memphis must submit the necessary paperwork well in advance. This is especially important for those who are relocating to Memphis.
Most of the private schools in Memphis are located east of the river.  Most of the private schooling choices include grade schools and high schools. There are a few middle schools, but many of them are simply joined with the nearest private high school.
There are a number of preschool-12th grade private schools as well.  Some of the notable ones include St. Agnes Academy, Lausanne Collegiate School, and Evangelical Christian School.  These schools are great if you're looking for consistency in your child's education path.
Several of these private educational institutions have special programs for students looking to enter a specific field. Students who want to study art will find that there are several schools that focus on mostly arts. Students who plan to study math or science should look into the Memphis Academy of Science and Engineering which is probably the most notable of these schools in Memphis.
All of the private schools in Memphis received high rankings in recent years. Their educational programs are good and the student to teacher ratio is less than what is average in most public schools. Smaller class sizes contribute to a higher success rate in this city. The good rankings don't stop with the educational programs. There are also supplemental programs that receive high rankings. After-school programs like Hutchinson After School care are available and provide a great, nurturing haven for your child to get work done after school.
Another good choice for parents who prefer that their children experience individualized learning is one of the many Montessori schools in the area.  Some of these include Maria Montessori, First Class Montessori, and Evergreen Montessori School.
Tennessee has a progressive push to include more of these institutions in its cities. Parents who enroll their children in Memphis Montessori schools are encouraged to apply early. Most of theses schools have small classes, so open seats fill up quickly. Prices vary for the Memphis Montessori schools, based on capacity and location. Most of these schools are located east of the river, but there are a few in West Memphis.
Comments
Related Posts in Memphis Education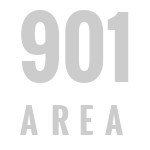 Public Schools In Memphis, TN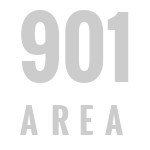 Private Schools in Memphis, TN